Today at ISEI BSU, the graduates of environmental medicine faculty have been awarded bachelor and master's degrees in the specialty «Medical and Biological Sciences», «Ecology».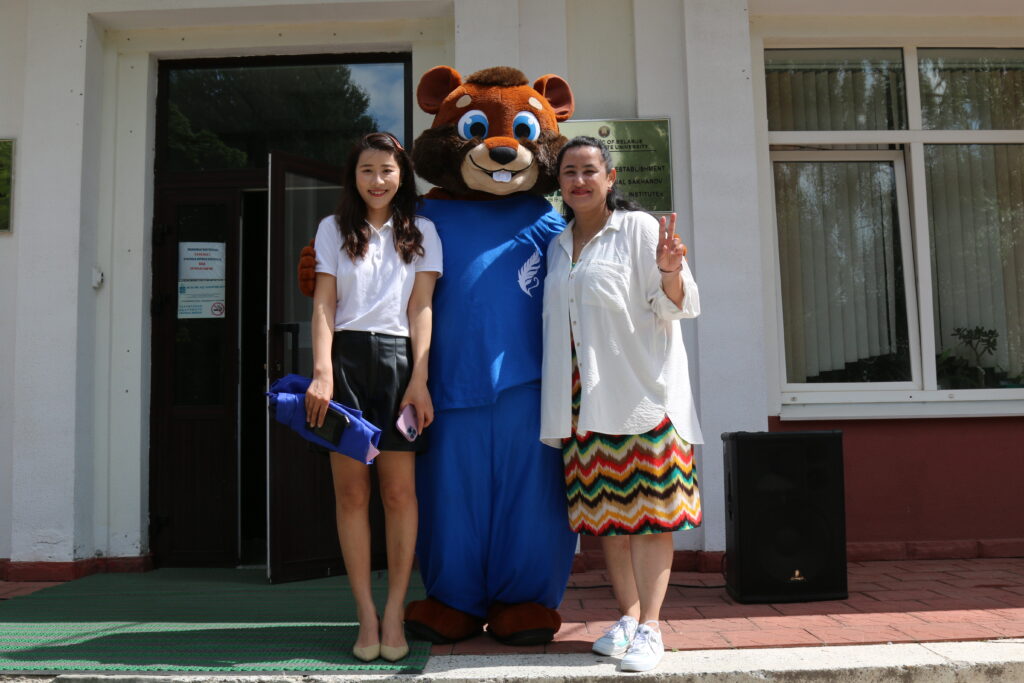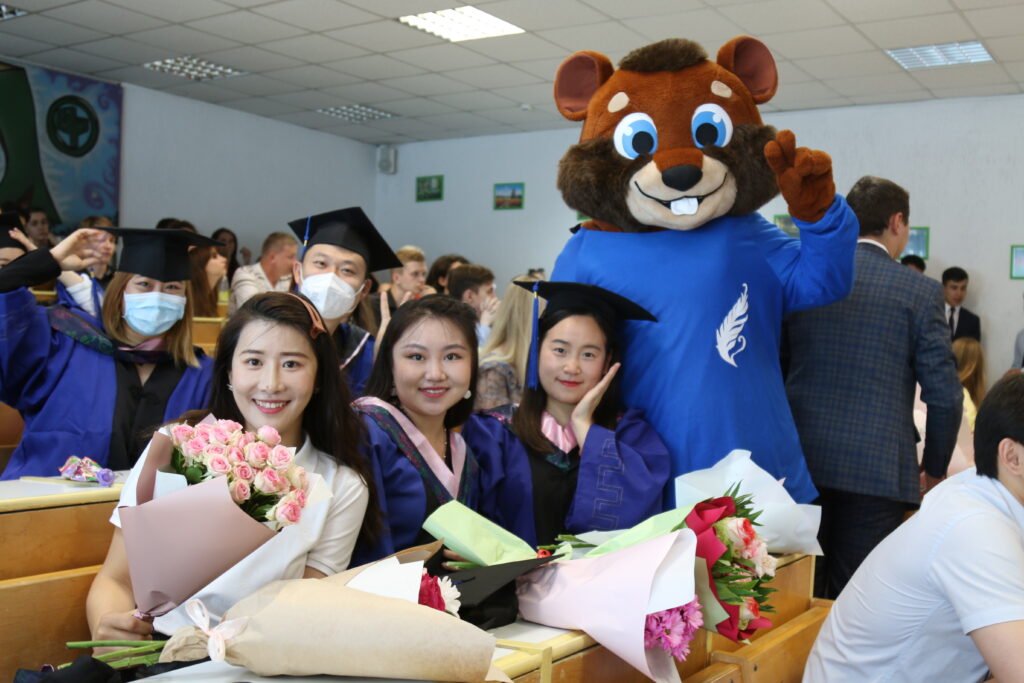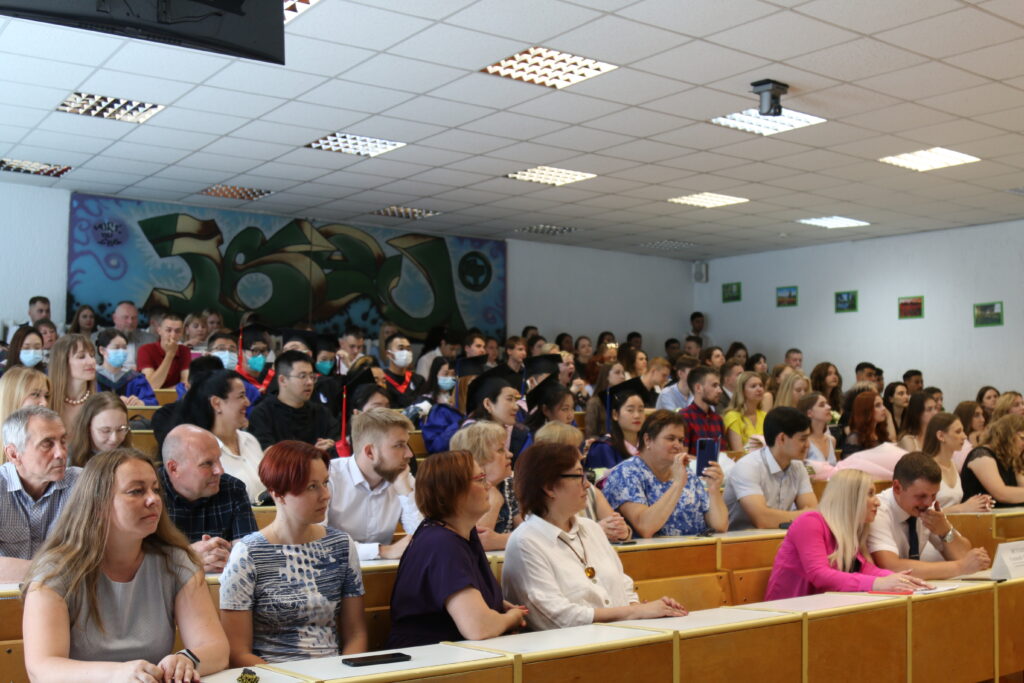 Germenchuk Mariya, Deputy Director for Science, greeted the graduates. Vetoshkin Alexei, Deputy Director for Educational and Social Work, Sysa Alexei, Dean of Environmental Medicine Faculty wished the graduates their dreams come true and become highly qualified specialists.
Galynski Vladimir, Deputy Head of International Relations Directorate of BSU, Boboev Azamat, Chair of Community Associations of BSU, Kodirzoda Farhod Anvar, Dean of the joint faculty with Tajik National University congratulated the graduates.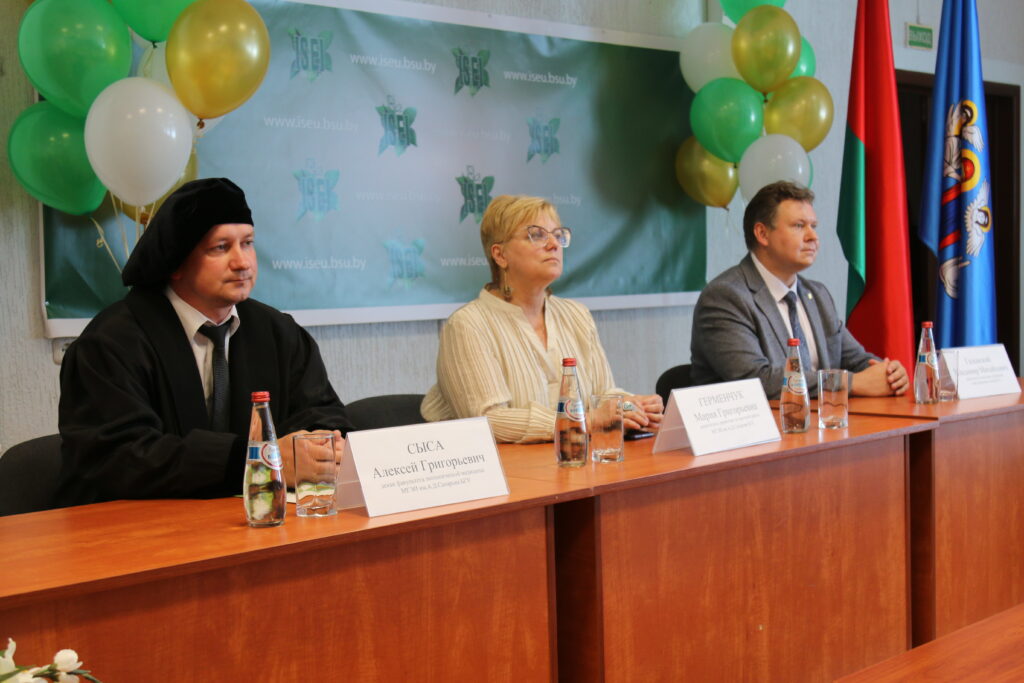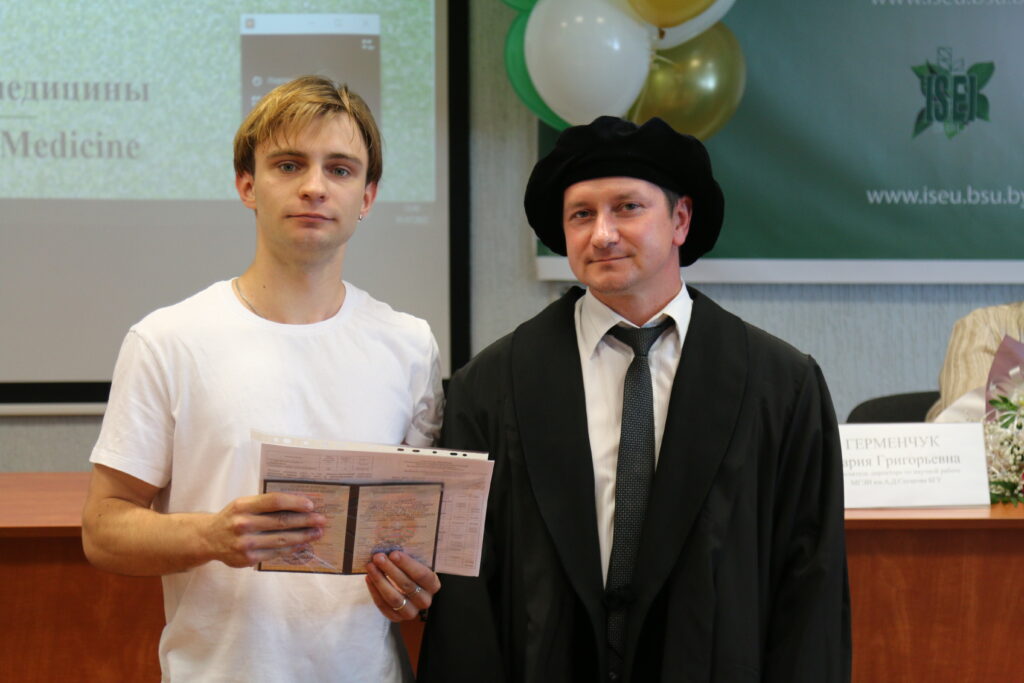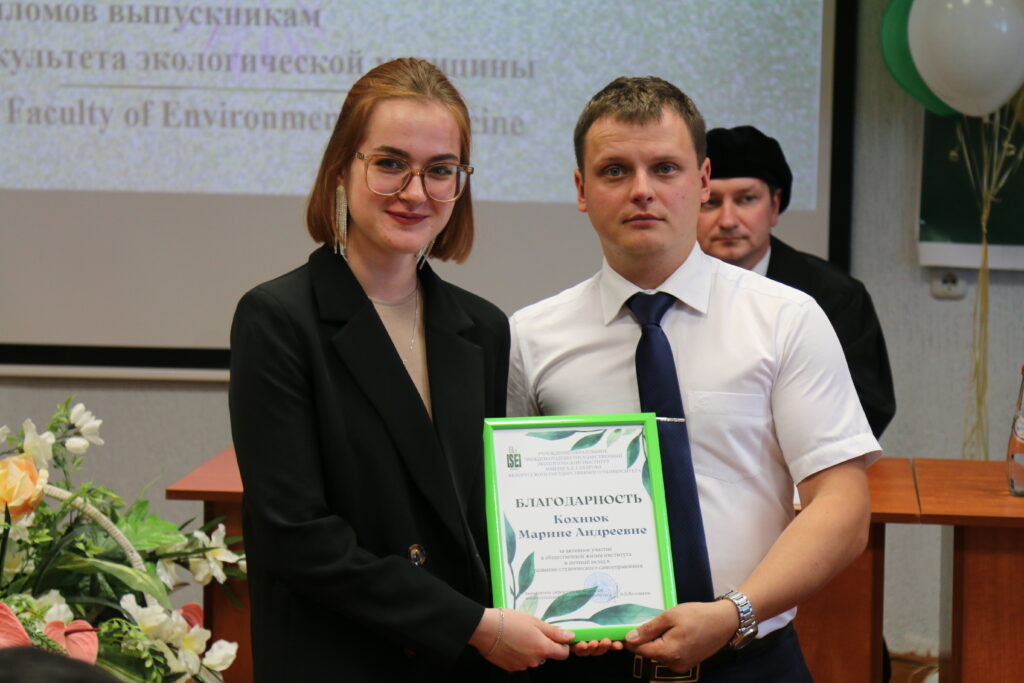 The graduates, Wang Hui and Khanchevsky Maxim, expressed their gratitude to the Administration and academic staff of the Institute for providing the educational process, knowledge obtained, experience, and support.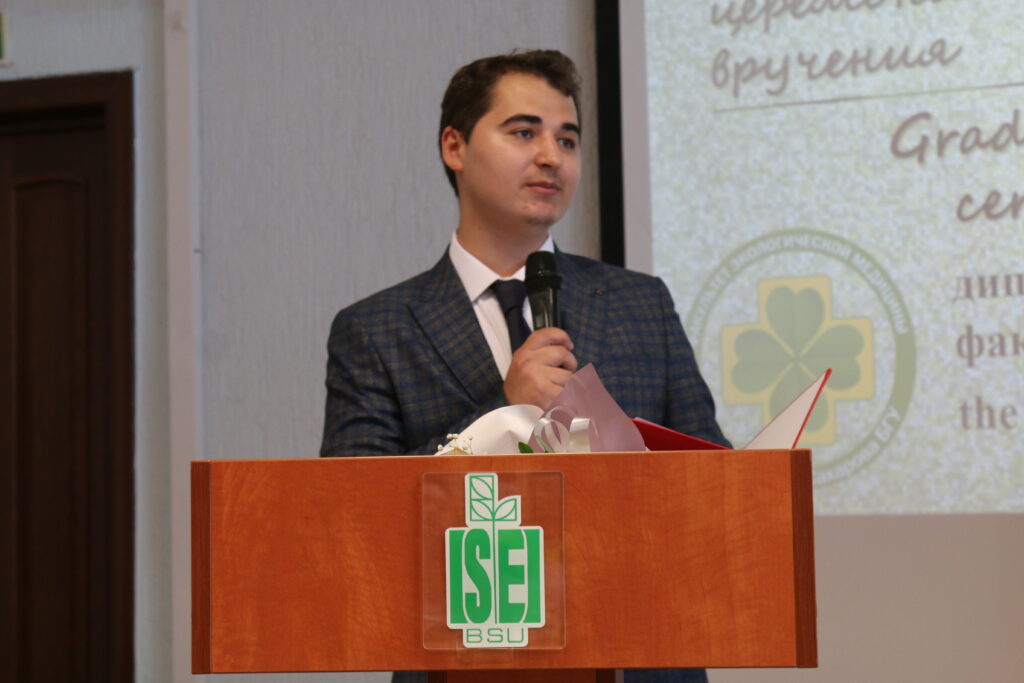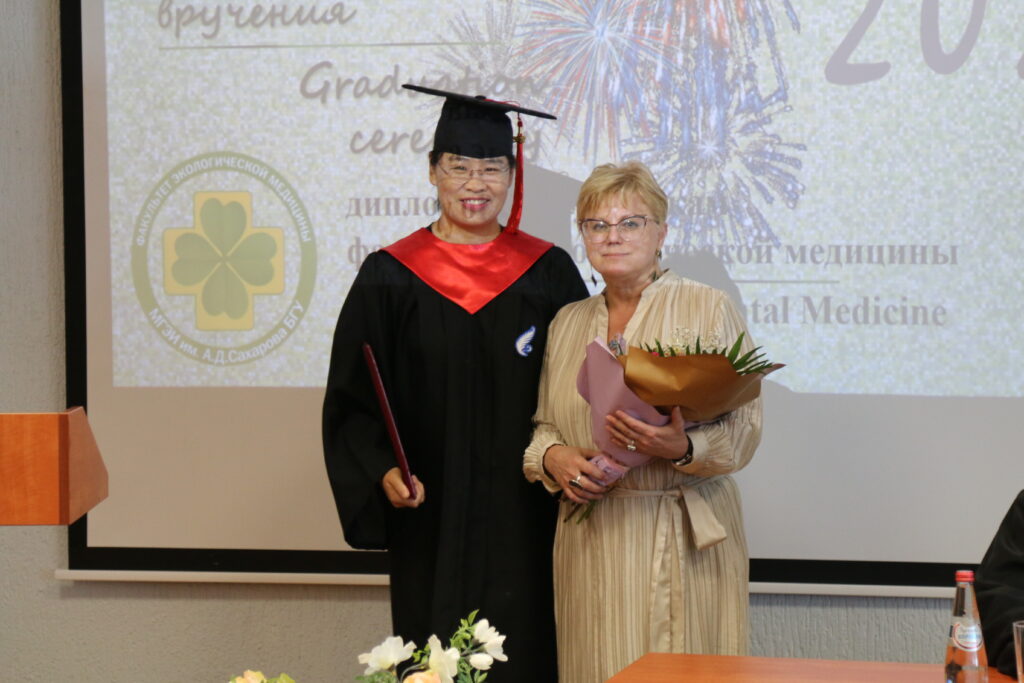 Photo report: https://disk.yandex.by/d/cxV2CYagy1DG-Q.