Head of Department – Alexeichik Elena 
Phone/Fax: 378-99-48
Address: Minsk, Dolgobrodskaya str., 23/1, room 210, 220070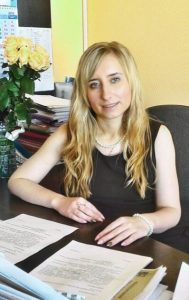 Main activity
International Relations Department of ISEI BSU deals with the coordination of the international cooperation of the institute. Its functions are based on Regulation on the International Relations Department, ratified by the director of the Institute № ПСП.124-2016, dated on 08.12.2016 (with supplements to the Regulation № ПСП.165-2019, dated on 27.03.2019; with supplements and changes to the Regulation № ПСП.185-2021, dated on 15.01.2021).
The main directions of international activity of ISEI BSU are the following:
promoting the image of the institute as a part of Belarusian State University in the international arena and increasing its authority as a base organization in the CIS in the field of environmental education;
participation in the development and conclusion of international agreements on cooperation with foreign educational and scientific institutions, organizations in the field of implementation of educational and scientific and research programs;
advertising and information activities on attraction of foreign citizens for study and internship in ISEI BSU;
organization and reception of foreign delegations, that are arrived at ISEI BSU for international conferences and other international events;

organization and participation in international scientific and educational exhibitions, conferences, seminars and symposiums;

counselling foreign citizens on different issues, for example, on the conditions of admission at ISEI BSU;

organization and ensuring the effectiveness of academic mobility of academic staff and students, master`s and PhD students;

study the development tendencies of the market of international educational services and search for new partners for implementation of joint educational projects and programs.
Staff