Head of Department – Alexeichik Elena
Phone/Fax: 378-99-48
Address: Minsk, Dolgobrodskaya str., 23/1, room 218, 220070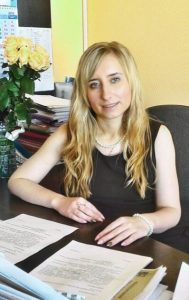 Main activity
International Sakharov Environmental Institute of BSU actively works on the enhancement of international cooperation in the field of education, science and innovation with the countries of the near and far abroad. The list of the countries, ISEI BSU develops international cooperation most, includes the Federal Republic of Germany, the Kingdom of Norway, the Republic of Armenia, the Republic of Turkey, the Republic of Serbia and the Russian Federation.
As a structural division of ISEI BSU, International Relations Department takes an active part in the development of the Institute's international activity. The main directions are:
implementation of ISEI BSU educational services export;

recruitment of applicants, postgraduates, and trainees from abroad;

cooperation development with foreign universities, educational and research centers based on contracts;

arrangement, participation and assistance in the international scientific and educational exhibitions, conferences, seminars, symposiums, projects, and programs;

ensuring high academic mobility of students, undergraduates, postgraduates, researchers, lecturers of the Institute as well as our colleagues from foreign partner institutions and organizations;

strengthening the Institute's reputation in the international educational and scientific community, development, update, and distribution of materials about the Institute;

contact establishment with embassies of foreign states and representative offices of international organizations;

information and technical support of the Institute's structural divisions in the implementation of international cooperation.
Staff