Head of Department – Kernitskaya Elena Petrovna
Phone: +375 17 353-00-77
Address: Dolgobrodskaya str., 23/1, 220070, room 320
E-mail: kernitskaya@iseu.by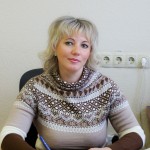 Main activity
Main tasks:
provide timely the university divisions with the necessary materials of the required quality and at the lowest price.

study markets, works, and services to ensure the rational use of funds when making purchases.
Functions:
organize the purchase of goods (works, services).

analyze the information required to implement procurement procedures.

interaction with suppliers.

organize computer accounting for the purchase of goods and distribution among the university divisions.

participate in the implementation of processes and procedures of the quality management system according to the quality guidelines of International Sakharov Environmental Institute of BSU.
Staff