Head of the Educational and Methodological Department – Novikova Natalia Mikhailovna
Address: 23/1 Dolgobrodskaya str., room 314, 220070
Tel.: 353-25-00
E-mail: umo@iseu.by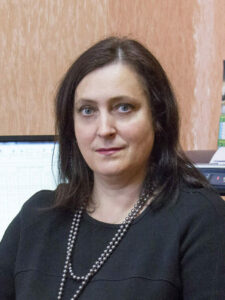 Main activity
Main tasks:
Organizational and methodological support of the educational process at the Institute.

Monitoring the implementation of higher school regulatory documents on educational and methodical work. The procedure for development, approval, and register training programs.

Promoting the dissemination of new learning technologies.
The work of the department is carried out in cooperation with the faculties and the Research and Methodological Council of the Institute in the following main areas:
Coordination and control of the activities of faculties and chairs on the organization and improvement of the educational process;

Development of methodological recommendations and regulations on educational activities;

Assistance in the establishment of creative links in educational and methodological work between the Institute and other higher education institutions.
Staff
Department materials