Dear friends!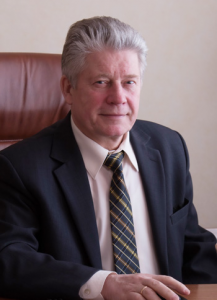 International Sakharov Environmental Institute is a higher education institution with the legal entity rights of the BSU structure.
The Institute provides specialist training on an environmental major at the joint faculty of ISEI and TNU (the Republic of Tajikistan). ISEI BSU is the Base organization of the CIS states-members on environmental education. Within the last 10 years, the Institute has been developing a research methodological and information base to support continuing environmental education jointly with the higher education institutions of the Republic of Belarus.
The faculty of environmental monitoring and the faculty of environmental medicine train the specialists of I and II stages of higher education for the Republic of Belarus and other countries. The Institute has the faculty of advanced training and retraining. ISEI BSU cooperates with IAEA in the field of specialist training and retraining on nuclear and radiation safety. International Sakharov Environmental Institute is a co-executer of the State Program on specialist training for nuclear power. The educational process is provided by a qualified academic staff consisting of more than 200 employees. We train highly qualified specialists at postgraduate and doctoral courses.
The Institute is certified as a research organization, publishes a scientific journal of the Belarusian State University «Ecology». The impact of an anthropogenic factor on the biosphere evolution process, environmental impact on human health, biodiversity of plants and animals are still main research issues. High qualified academic staff, advanced training and research laboratory base, strong ties in a solution of different educational and research projects with faculties and chairs of BSU allow the Institute to provide a high level of education and research. The cooperation with the institutes of the National Academy of Sciences and research practical centers of the Ministry of Health and the Ministry of Natural Resources plays an important role in providing educational activity.
Since 2001, the Institute has initiated an annual international scientific conference dedicated to the memory of A.D. Sakharov. The main goal of the conference is to bring together the leading scholars and practitioners, postgraduate students, master students and students from many countries in their efforts to understand and minimize the impact of technical progress on the environment and humans.
The Institute pays special attention to the development of international relations within bilateral and multilateral agreements and consortia, facilitating student practice abroad. UNESCO Chair and International Advisory Council consisting of distinguished scholars from eight countries play an important role in the institute's life and international relations development.
Students take an active part in their projects, youth projects of BSU, Minsk, and the Republic. The BSU students' village provides first-year students with rooms in comfortable hostels.
To everyone who wants to understand contemporary global environmental problems and help solve some environmental safety issues of Belarus, we say: WELCOME!
S.A. Maskevich, Director of ISEI BSU, Dr. in Physics and Mathematics